Certifications and Audits for the Electronics Recycling Industry
Electronics Recycling – Environmentally-Friendly Thinking
We are currently the only firm endorsed by three industry associations to audit their members, and we reward this trust by only using auditors that have an overall customer satisfaction rating of 98% or better. Our auditors have over 15 years of auditing experience, making them seasoned and proven professionals.
Our vast experience means that we truly know and understand the electronics recycling industry, including its typical processes, software, and terminology. As a result, our auditing services are efficient and effective, and we will work with you to establish mutual goals up front to make sure your needs are fully met.
If you are looking to certify to multiple standards, we also provide integrated audits so you can achieve certification to multiple standards in one audit (e.g. ISO 9001 / ISO 14001 / ISO 45001 / R2 Responsible Recycling), ultimately saving you both time and money.
Certification Benefits the Environment
Millions of tonnes of electronic waste are generated around the world every year. Unfortunately, most of this non-biodegradable waste ends up as landfill, leaking toxic chemicals such as lead, mercury, arsenic, and cadmium into the environment and putting human safety at risk. 
To tackle this problem, SERI (Sustainable Electronics Recycling international) has developed a sustainable electronics industry standard that ensures electronic waste is responsibly managed. 
Many of the large used electronic collection sources are now mandating that any supplier purchasing devices for repair and resell (e.g. cell phones, laptops) be R2 certified. This ensures that non-functioning electronic waste is responsibly managed throughout the supply chain.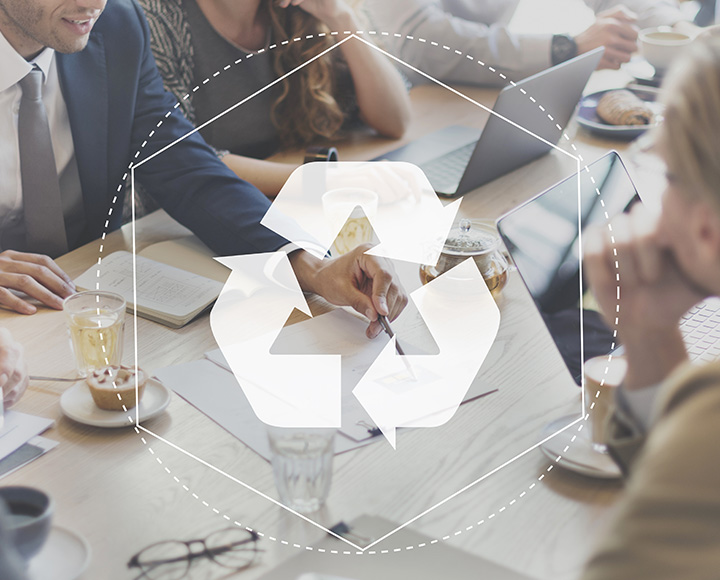 Why Should You Get Certified?
In today's environmentally conscious business world, corporate social responsibility measures can give your company a competitive edge by zeroing in on ways your company can scale back production costs, reduce waste, and elevate the quality of your products.
If you are part of the used electronics supply chain, then chances are that you have been or will be requested to get certified in the near future. Certification shows your customers that your company has the knowledge to identify, process, and divert or dispose of electronic waste in an environmentally-responsible way. In addition, a number of large electronics manufacturers are now mandating that their downstream vendors obtain certification.
Standards Relevant to the Electronics Recycling Industry
Developed by SERI, the Responsible Recycling (R2) standard exists to promote the environmentally responsible repair and recycling of electronics. It catalogues an effective way to identify, aggregate, distribute, and monitor best waste-management practices and creates market incentives for facilities that follow prescribed health and safety procedures. Under this standard, on top of specific R2-specific requirements, organizations must demonstrate that they have a quality, environmental, and health and safety management program in place. Most companies seeking R2 certification also certify to ISO 9001, ISO 14001, and ISO 45001.
ISO 9001 – Quality Management Systems
Under R2, organizations must demonstrate that they have a quality management system program in place. This international standard addresses a company's ability to consistently provide products and services that meet customer and regulatory requirements.
Our Valued Electronics Recycling Clients Include