Certifications and Audits for Information Technology Companies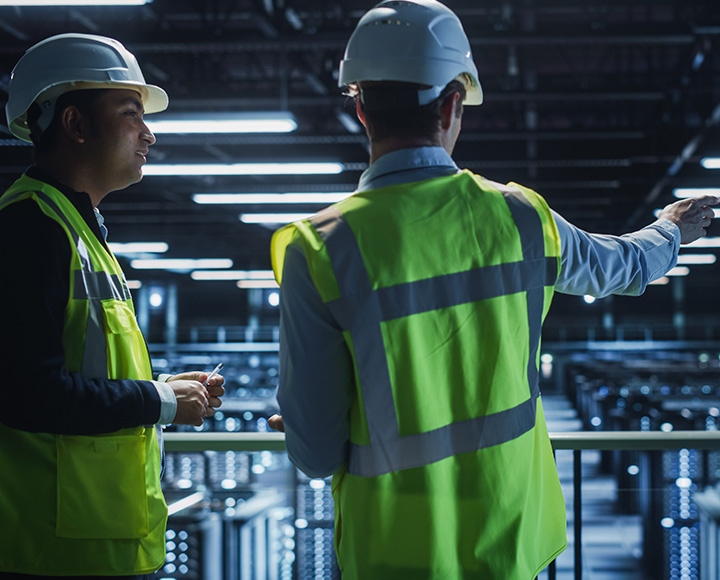 Orion has a long track record in providing certification for the ever-evolving Information Technology industry.
We are currently the only firm endorsed by three industry associations to audit their members, and we reward this trust by only using auditors that have an overall customer satisfaction rating of 98% or better.
Our auditors have over 15 years of auditing experience, making them seasoned and proven professionals.
Our vast experience means that we truly know and understand the IT industry, including its typical processes, software, and terminology.
As a result, our auditing services are efficient and effective, and we will work with you to establish mutual goals up front to make sure your needs are fully met. If you are looking to certify to multiple standards, we also provide integrated audits so you can achieve certification to multiple standards in one audit (e.g. ISO 9001 / ISO 27001 / ISO 45001), ultimately saving you both time and money.
Why Is Certification Important for the Information Technology Industry?
According to Cybersecurity Ventures August 24, 2020 report, global cybercrime costs are expected to grow by "15 percent per year over the next five years and reach $10.5 trillion annually by 2025." These cybercrime costs include theft of intellectual property, customer information, theft of personal or corporate financial data, lost productivity, fraud, embezzlement, ransoms for locking systems, and the efforts required to restore changed or deleted data.
A breach of information can be devastating to an organization's reputation and pose a potential liability.
Demand for Certification in the Information Technology Industry is Growing
The global work environment has changed significantly over the past couple of years as COVID-19 has forced many businesses to move to a remote or blended work scheme and operate from cloud-based platforms. This shift has resulted in a dramatic increase in the transmission of documents, data, and sensitive information over the internet and cybersecurity is now more important than ever. 
With the increased risk of cybersecurity breaches, the demand for cyber security standards has grown significantly. With a focus on continual improvement, certified companies must identify the information they are trying to protect, assess the risk factors surrounding this information, and implement the right controls and process to protect it.
Standards Relevant to the Information Technology Industry
ISO 9001 – Quality Management Systems
The international standard that addresses a company's ability to consistently provide products and services that meet customer and regulatory requirements.