Orion's team provided guidance from the beginning of the process that helped us prepare for our audit day which was most helpful. On the day of the audit, we were feeling a bit stressed but turns out there was no reason. The Auditors were personable and friendly yet still diligent. All comments and critiques were made in a positive manner even if corrective actions were required. Most valuable were the gems of knowledge the Auditors shared to help us improve our processes and achieve better results. We no longer stress over our surveillance audits but instead look forward to collaborating with the Auditors on improvement; for us and for our clients. We consider Orion part of our team now.
We have worked with Orion Assessment Services for a number of years (since 2014), when we migrated our existing ISO 9001 and ISO 17100 certifications from a different Registrar to Orion. We have been happy with Orion's services, including ease of initial transition, adding a third standard (ISO 18587), and going through many surveillance and recertification audits over the years. The responsiveness and efficiency of the audit support team and the timeliness of certificate issuance have been great.

So far, we have been audited by two different Orion auditors, and we have found both of them to be professional as well as personable. Orion Assessment Services has made the auditing and certification processes value-added features to our quality management, at a reasonable and transparent cost structure.

Most recently during the COVID-19 lockdown of our offices, Orion accommodated our request for remote auditing with minimal 'red tape', so that we could continue our certification while keeping our staff safe.
Kathrin Rueda, Quality and Information Security Systems Manager Linguistic Systems, Inc.
As a professional linguistic services provider, we have found that it is essential to deal with a company that has experience in our industry, and that is why we chose Orion. We have been working with Orion since 2009 and, during this time, our experience with them has been extremely rewarding and productive. Their auditing services have been instrumental in the evolution and in-depth organization of our company. Thanks to their timely and efficient advice, we have implemented improvements to each of our processes, improvements that have been key to achieving the satisfaction of our customers. Their unconditional support and constant communication have allowed us to maximize our company's capacity and ensure the quality of our services.

Within the dynamics of our working relationship, we have greatly enjoyed the professionalism, commitment, and human touch that characterizes Orion's services. Their great flexibility, adaptability, and the ease with which they understand the essence of our business, our corporate culture, and our needs while maintaining the rigorous and demanding nature of an audit process make them truly unique in our eyes. For us, they are far more than a mere supplier: they are an ally in helping us achieve our goals, prosper, and grow. We recommend Orion's services with absolute confidence and genuine conviction to any company seeking to standardize and certify its processes.
Maryse Benhoff, President BG Communications International inc.
Orion Assessment Services helps organizations exceed their quality assurance goals. The evaluation tools and guidance documents are built upon industry standards and the audit experience is straightforward. The auditors are friendly, knowledgeable and efficient.
Angela Johnston, Associate Vice President ILAC Education Group
Orion is a top-notch auditing firm to work with. The responsiveness of both our auditor and the Orion staff makes the pre-audit planning phase very smooth. Our courteous and knowledgeable auditor consistently provides us with a fair and comprehensive evaluation of our QMS. His insights into our system and the opportunities for improvement he identifies are a significant value add for us.
Kelli Gladney, Quality Manager Idem Translations, Inc.
Racks Unlimited Manufacturing has been in business for over twenty-five years, being a woman owned certified diverse supplier. Making the decision to get our ISO 9001 certification with the Orion team has been nothing short of a great experience. Our auditor Susan Walker is hands-on being very clear and precise in her expectations, and always creates meaningful conversations along the way. Our company has certainly grown and thrived through this venture in getting certified. Orion can provide you a class A service, as they will go above and beyond to personalize what works best for you and your organization. We give Orion a big five stars in their careful planning, auditing processes and amazing staff.
Samantha Ritchie, Sales Manager Racks Unlimited Mfg.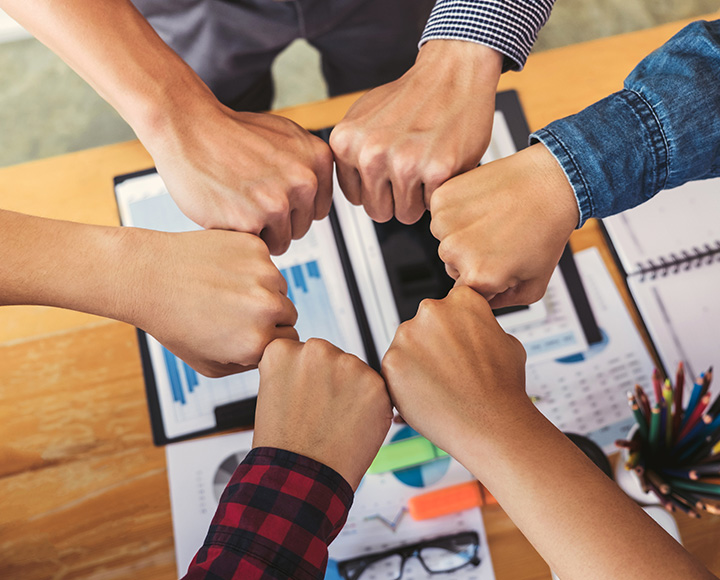 We work hard to maintain our exemplary customer satisfaction rate.
At Orion, we believe in the importance of getting to know our clients, understanding their needs, and helping them meet their goals.
We firmly believe in the value of standards certification and have an immense respect for companies, organizations, and associations that value transparency, quality, consistency, and accountability. These are things that we strive to provide to our own clients.
In turn, our clients love working with us because we believe in what we do, are experts at what we do, and go the extra mile to make sure the process is as smooth as possible and provides actual value that can be leveraged to support ongoing growth and success.