Certifications and Audits for the Furniture Industry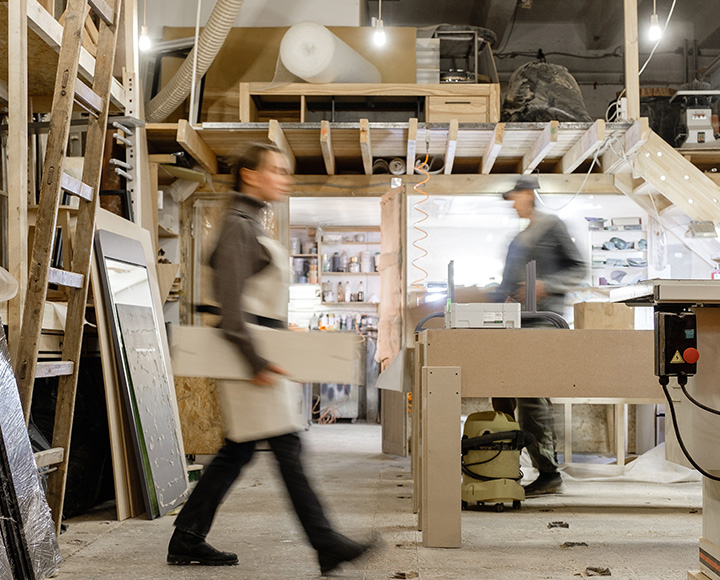 Orion has a long track record in providing certification for the furniture industry.
We are currently the only firm endorsed by three industry associations to audit their members, and we reward this trust by only using auditors that have an overall customer satisfaction rating of 98% or better. Our auditors have over 15 years of auditing experience, making them seasoned and proven professionals.
Our vast experience means that we truly know and understand the furniture industry, including its typical processes, software, and terminology. As a result, our auditing services are efficient and effective, and we will work with you to establish mutual goals up front to make sure your needs are fully met. If you are looking to certify to multiple standards, we also provide integrated audits so you can achieve certification to multiple standards in one audit (e.g. ANSI/BIFMA e3 / ISO 9001 / ISO 14001 / ISO 45001 / R2), ultimately saving you both time and money.
Certification Is an Important Part of the Furniture Industry
The commercial furniture industry continues to grow and evolve. The office furniture market size was valued at $15.72 billion in the United States and Canada in 2019. Consumers require and expect goods to be manufactured to meet requirements for quality.
BIFMA, a not‐for-profit trade association for business and institutional furniture manufacturers, developed a sustainability standard for their membership. Manufacturers looking to sell their products to large purchasers such as the US government must be certified to this standard.
Why Should You Get Certified?
To ensure responsible and sustainable purchasing practices, many government purchasing bodies (e.g. the US government) will not purchase furniture from a manufacturer unless its products are certified and listed on BIFMA's level database for responsibly manufactured furniture (Levelcertified.org).
Under this standard, furniture manufacturers must demonstrate their commitment to the environment, quality, performance, and product claims.
Orion can combine an e3 audit with other important standards certifications such as ISO 9001, 14001, and ISO 45001. This provides a more strategic approach that considers your business's requirements and goals, while also offering significant cost savings and reducing internal time required for audits.
Furniture Industry Standards
ISO 9001 – Quality Management Systems
This international standard addresses a company's ability to consistently provide products and services that meet customer and regulatory requirements.
Our Valued Clients in the
Furniture Industry Include
Global Upholstery Company